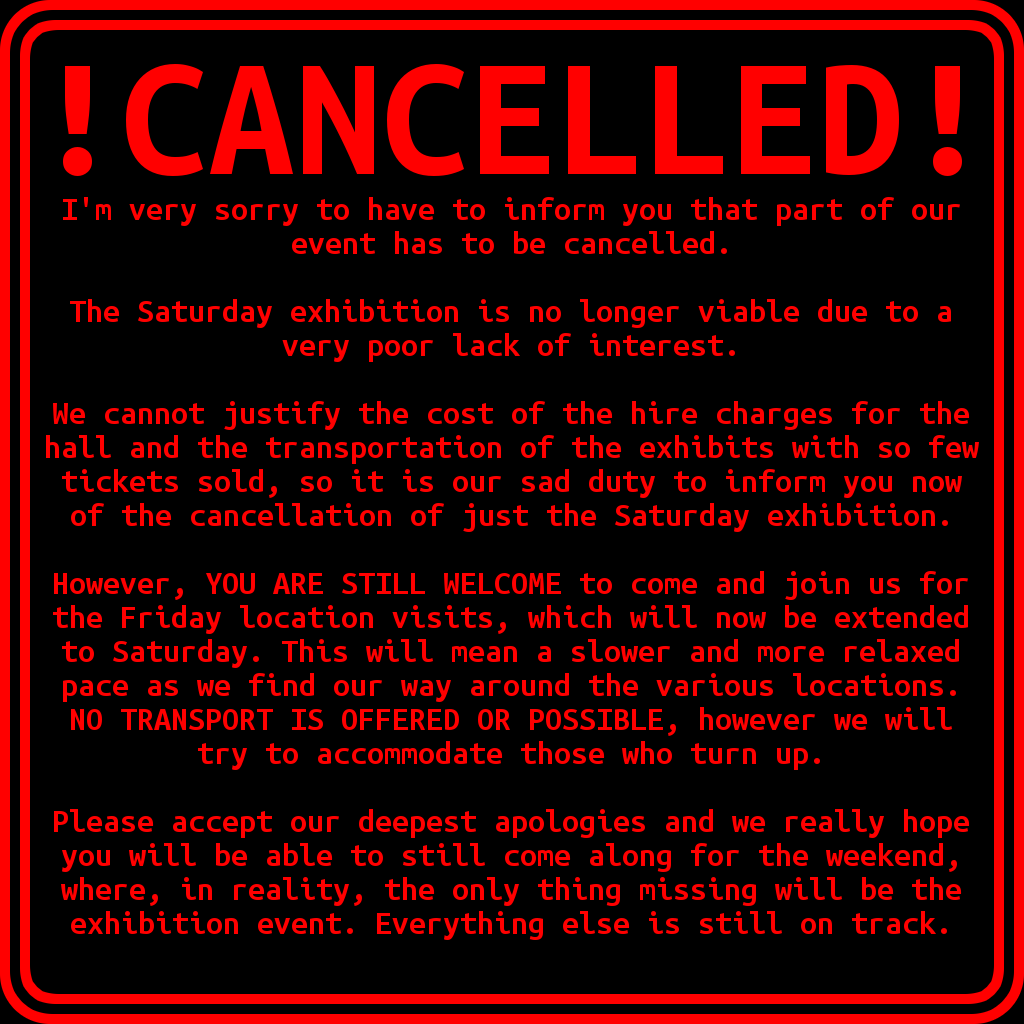 Welcome to "The Tripods" Ultimate Fan Meeting Event 2017
This is the official website for the fan forum/club meeting to be held on the 8th and 9th of September 2017.
From here you will be able to:
* Book your place
* Follow the event planning as it happens
* Check the calender to see what's happening and when
* See who will be attending
* See location, travel and hotel information
* Discover places to eat and local attractions
The organisers (Jim Baker and Sven Vucenovic) would like to invite you to attend this special and rare event. Fan conventions or meetings connected with the BBC TV series 'The Tripods' are usually small events, run either by the group based in England or Germany.
The English group was originally founded by Adrian J. Andrews and was set up when the programme first aired in the UK.
The German group is the brainchild of Sven Vucenovic. The first airing in Germany was 1986, but the fan-base really started to grow after Sven built his online forum in 2001.

Jim Baker, who played the part of Henry Parker, has always had an active role in the fan groups. "my original goal was to get the series released on DVD - I did that, now I love seeing the fans get together and being part of this wonderful community!"
Over the years the two groups have made many visits to different locations at which filming took place. (or sometimes, just to the pub!)
Some of the German groups have also travelled to the UK to get involved, either as part of organised meetings or, by their own desire to visit the locations for themselves.
Now, the time has come for a combined meeting of all fan groups from all over the world.
We want to invite YOU to come along on Friday or Saturday (preferably both days), to join us in our ultimate unifying celebration.
We will be visiting many of the locations used from series one on the Friday and there will be an exhibition of costumes and props on Saturday.
It is hoped some of the actors and others who made it all possible, will also attend and details of who, and when will be released in due course.
Light lunches and refreshments will be included in the booking fee. We want to create a inclusive, fun and family friendly event where everybody and anybody is welcome.
So, clear your diary, book a local guest house or hotel for the night and come and join us for the ultimate (and only) Tripod fan meeting this year.
Book early to avoid disappointment. The surrounding areas are classed as areas of outstanding natural beauty, and therefore, do get busy in the summer and early autumn.
See you there!
Jim Baker & Sven Vucenovic